The Hidden Entrepreneurs... a year on
Millions of people around the world have all the talent, drive and determination it takes to run a successful business, but lack the opportunity to do so.
These people are Hidden Entrepreneurs – and last year, your generous donations to our appeal raised over £540,000 to help them turn their lives around.
We can't thank you enough for your tireless fundraising efforts – organising Big Brews, taking on challenges, and doing everything you could to show solidarity with some of the most hardworking yet vulnerable people in the world.
This total you raised was then matched pound for pound by the UK Government, bringing the total to almost £1.1 million – a truly amazing result!
Thanks to your support, our work is now getting underway. We have just started a brand-new venture to support farmers in Meru County, Kenya, to make the most of their entrepreneurial skills. We visited some of the people taking part in the new project earlier this year, to hear first-hand how the project is giving them hope for the future.
Misheck's story
Misheck and his wife Lucy work hard on their farm to support their three children to go to school and university. They have chosen to focus on growing potatoes on their farm, because other vegetables need a lot more water and their farm is in a dry area.
Husband and wife Misheck and Lucy, pictured here on their farm, are Hidden Entrepreneurs from Meru Country, Kenya. Credit: Traidcraft Exchange/Kevin Ouma
Alice's story
Alice is a widow living with her daughter and two granddaughters. Currently, farming alone doesn't cover their basic costs and she is sometimes forced to borrow from relatives which she finds very stressful. She hopes the new project will help them earn more money from their crops.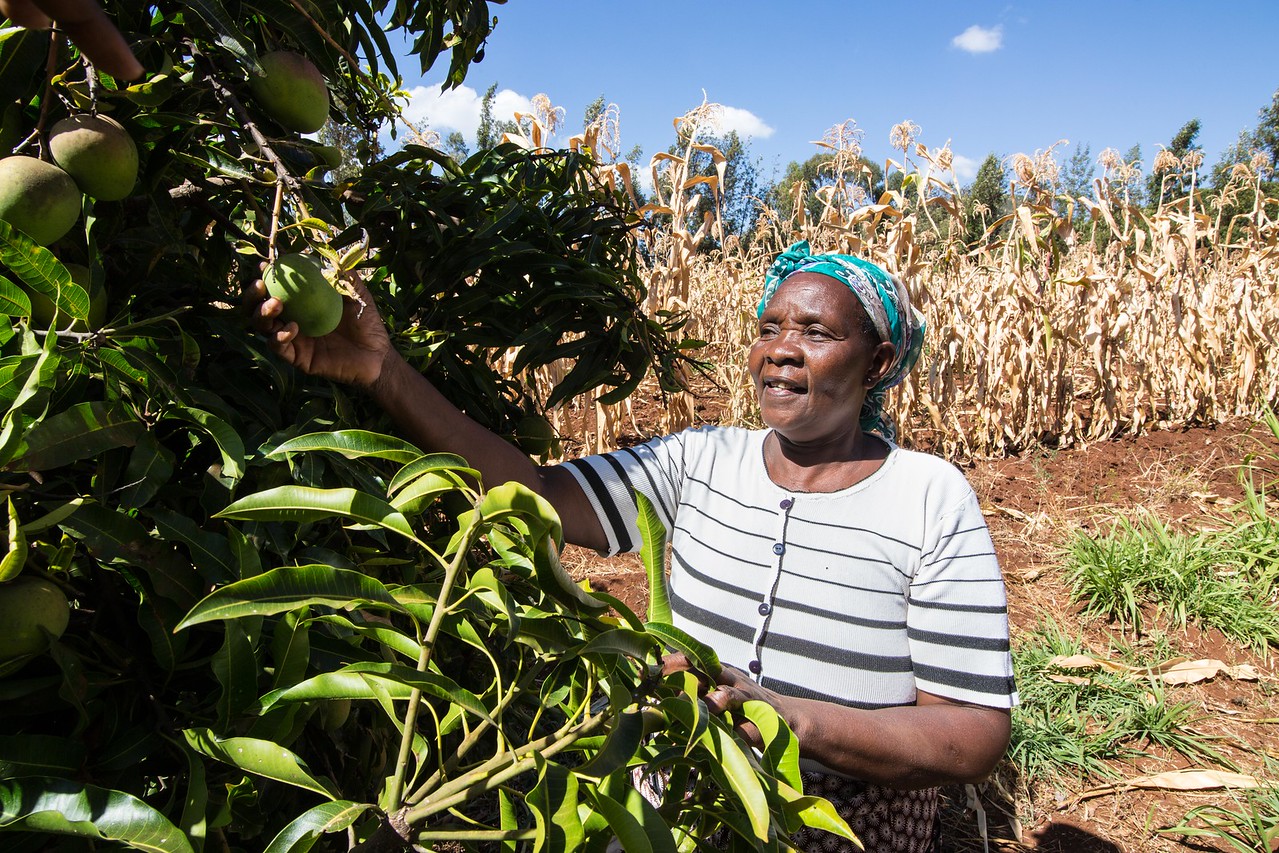 Alice is a farmer and Hidden Entrepreneur from Meru County, Kenya. Credit: Traidcraft Exchange/Kevin Ouma